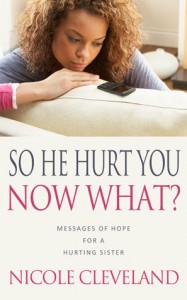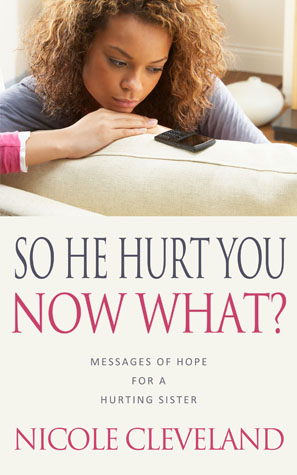 "So He Hurt You – Messages of Hope For a Hurting Sister"  is a collection of short messages to encourage,uplift and inspire you.   Think of a daily message you would send a friend that is at a very low place. Her man or husband just left her or she just found out of his betrayal.  In the midst of our storm or "pity party" we need someone that's not going to play with us. Somebody that has no other motive but to see us happy. That's what you'll find in  "So He Hurt You, Now What? – Messages of Hope For a Hurting Sister.

 Purchase an autographed copy today!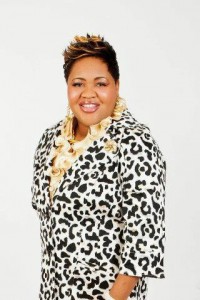 Life Happens; some things you have no control over.  In the writing of this powerful work, So He Hurt You Now What, God uses Nicole mightily.  Taking you from the grave back to life, the scriptures and principles are thoroughly outlined, facilitating daily healing and unveiling the beauty that lies within.  As the author shares the story of how she made it, many women will be forever transformed as they find the strength to Breath Again.   ~ Dr. Laequinla Hunter, Author of  Ministry Shall Not Destroy My Marriage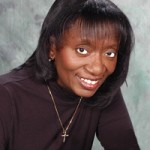 So He Hurt You Now What is TRULY like the subtitle says,  Messages of Hope For  a  Hurting Sister. This author was transparent in saying," I told you I was a mess, I didn't want  to pray for him, there were days I cried my eyes out and more let's readers know you may  go through  BUT you're going to be okay. Nicole has once again poured out from her spirit  and how she conveyed hope in the midst of every situation accompanied with a scripture  and a prayer is priceless. What an AWESOME follow-up to So He Cheated, Now What?    Nicole, May GOD continue to BLESS YOU Abundantly. Continue being a WILLING VESSEL  it is sooo apparent HE is USING YOU!!! ~ Dr. Taffy Wagner, CEO of Money Talk Matters, LLC
Nicole says: It's sort of like that a  friend coming in your house, opening the blinds  and dragging your but of our bed ( or that depressed state you are in ) all the while saying:
I AINT PLAYING WITH YOU… GET UP… SO HE LEFT, SO WHAT… YOU STILL NEED TO TAKE CARE OF THESE KIDS AND LIVE !!  WASH YOUR FACE, BRUSH THOSE TEETH… GET UP !!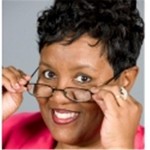 Having personally known Nicole Cleveland for several years, I can attest that she has lived the messages she openly shares in this book.  These messages are shared from the core of her journey from pain to redemption, is why I am so very honored to be able to write this endorsement for "So He Hurt You, Now What?"  May God continue to bless you in every area of your life and your hands that provide help to so many hurting Women.  Love you to Life! ~ Regina Baker, Author  of "How To Let Go and Let God"